The UK's go-it-alone ethos has cost billions of pounds – and now thousands of lives
— 5 minute read — By Will Jones
In his defining novel, The Great Gatsby, F. Scott Fitzgerald chronicles the "platonic conception" that the charismatic Jay Gatsby has of himself. As the story evolves, his platonic conception becomes more of a misconception. His life is disrupted by a constant yearning for something that cannot be achieved.
In a world that is burgeoningly linked and globalised, is the "Believe in Britain" mindset a curse on the country's progress? Is the desire for relative independence an impossible dream that solely serves as a self-imposed glass ceiling? Or, is it smart to focus on developing one's own nation before crawling through the minefield of international issues that the world currently presents?
The battle against coronavirus in the last few months has unearthed a deep-rooted perception in the British government that the country is better off on its own.
However, it is far from a new stance. Since the 2016 referendum delivered a mandate to leave the European Union, a "we don't need them" attitude swept through vast swathes of the UK, not merely Westminster. Even prior to this, successful leadership campaigns adopted the primary policy of bettering Britain. Blair's renowned "Cool Britannia" campaign was forged in the idea of improving the image (and reality) of the United Kingdom and was fuelled on rising levels of national pride and optimism.
This is what Johnson's Conservative Party have attempted to replicate during their year of office. In a bid to become the new Conservative Party leader following the resignation of Theresa May, Johnson adopted an almost faux-imperialist attitude. He soon became the face of a Britain that solely wanted to move forward as a united collective with a lessening regard for the implications that it could have on neighbours.
When the 160,000 members of the Conservative Party were asked to choose either the incumbent Johnson or Jeremy Hunt as their leader, they resoundingly voted for the former. Johnson vowed to leave the European Union by 31st October either with or without a deal whilst Jeremy Hunt was not afraid to further lengthen the Brexit fiasco if it meant walking away with a good agreement. The party members ultimately decided to go with the man who would rather be "dead in a ditch" than extend the Brexit deadline.
Although he swiftly took over the reigns of government, Johnson wasn't able to stick to his promise of leaving on the EU on All Hallows Eve – instead sighting 31st January as the day of departure. Yet still, Johnson retained this do or die attitude towards every issue. There was no sitting on the fence with him – it was all or nothing, Brexit or bust, the people versus the others. He used this to propel himself to victory in the December 2019 General Election against Corbyn's Labour Party.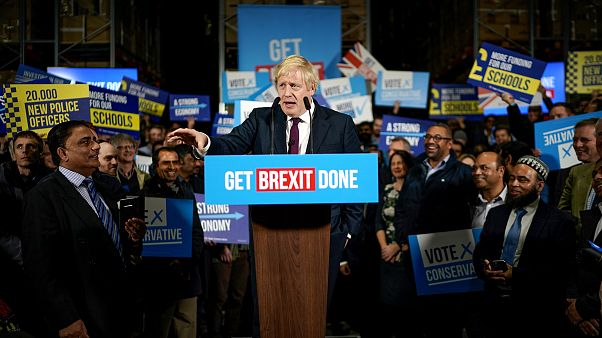 His strategy of putting British interests before those of Europe and the rest of the world captivated communities that had felt abandoned by the bureaucracy. An Old Etonian became, in the eyes of many, a man of the people – ironically to the detriment of Corbyn, who stood by the mantra that he was "for the many, not the few".
As the 31st January deadline date loomed, another threat to the security of the nation emerged. Whilst Britain attempted to isolate herself further from the world – or at least Europe – a virus that had little care for borders or nationality plunged the planet into a situation that very few could foresee. Reportedly surfacing from the Huanan Seafood Wholesale Market in Wuhan, China, the first cases of a pneumonia like illness cropped up on the 31st December.
2020 brought with it a new year, a new decade, and a new beginning for the billions that had endured a torrid year of political uncertainty, economic stress, global insecurity, threats of war, and natural disasters. By its eleventh day, this new strain of coronavirus (named COVID-19) had claimed its first life.
It took a matter of days to spread to other countries – Thailand, Japan, South Korea, the United States all succumbing to the highly active and infectious super-virus. The aforementioned globalised world that had facilitated so much progress in the 2010s had become a curse on international health in the 2020s. Aeroplanes, trains, and sea vessels became vehicles to transport the virus across land and sea.
The UK was soon to join the ever-growing list of countries that were reporting cases – and deaths. Prior to this, Britain had very much treated it as a problem for "the others". Boris Johnson skipped 5 Cobra (national crisis) meetings and ignored calls to start preparing for the worst. The "Keep Calm and Carry On" mindset that was prominent in the last British crisis was arguably back in full swing. This time people weren't 'carrying on' making a meaningful effort, they were carrying on with their everyday lives whilst the virus left a trail of bodies in every corner of the globe. Perhaps this is the problem with the UK go-it-alone mindset. It was always seen as a foreign problem until it hit hard.
It wasn't long before COVID-19 had infiltrated every aspect of conventional life. Supermarket aisles became locations for trench warfare to ensue, fights erupted over toilet roll and packets of penne pasta. Bars, pubs, and nightclubs transformed from being a place to catch up with those closest to you, to being a place to catch a deadly illness. Dingy subway seats went from being dirty and disease-infested to being dirty and disease-infested.
'This is a Central Line train to Intensive Care. Please mind the gap between the train and the platform.'
On the 23rd March, UK citizens gathered round their TV sets to observe Boris Johnson confirm that the UK was going into lockdown. No sooner was the country distancing itself from the European Union than distancing from one another. Whilst millions self-isolated in the relative safety of their four walls, Britain detached itself from the help offered by neighbouring countries.
The EU Health Security Committee, of which the UK is still part of, announced on 31st January that it could help countries obtain medical gear and personal protective equipment (PPE) in a joint procurement scheme. The scheme would guarantee an adequate source of physical security for an already overstretched NHS. The UK would be keeping its medical staff safe whilst the medical staff saved lives. It would also make facemasks more readily available for the general public. The government declined the offer on three separate occasions, citing that they could handle the crisis inwardly and didn't need any assistance or relief.
Fast forward to 11th June, and the UK had more daily deaths than the whole of Europe combined.
One can only hypothesise how different the situation in Britain would be if the government agreed to cooperate in the scheme. There can be no doubt that a share of €1.5bn in PPE would have saved lives – at the very least, those of the 620-plus NHS workers who sadly passed as a result of working in close proximity to the virus without bountiful protection.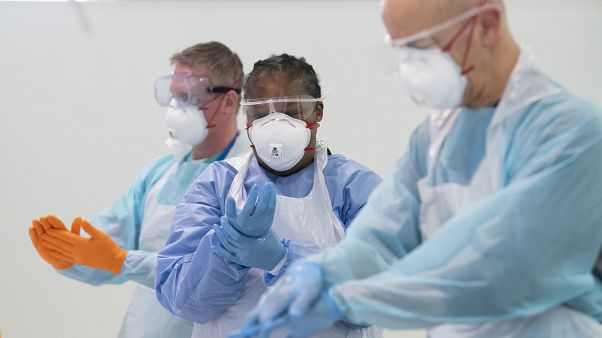 The Health Secretary, Matt Hancock, denied claims that it was a political decision, although the media and public remain sceptical. Declining an offer to help source equipment that would be potentially lifesaving is the pandemic equivalent of a seven-year-old child declining all of their Christmas presents because they want to save up and purchase them independently. Britain running back to the EU when they've spent the last four years trying to distance themselves, would have been considered a national embarrassment. Unfortunately, avoiding this embarrassment was prioritised over the lives of thousands.
Two months later and the UK government found itself in a similar position. Multiple countries already had successful test and trace systems in place, some of which were created by technology giants like Apple and Google. The government considered these options but conclusively determined that a homegrown version of these applications would be more effective – "world beating", in fact. NHS Test and Trace was born. It aimed to register COVID-19 cases, before alerting people who had been in contact with someone that had tested positive.
The application was plagued with difficulties. The government's decision to allow NHSX to pioneer their own technology with occasional guidance from Apple and Google did not result in the "world beating" system that was initially promised. Once again, Downing Street chose to "believe-in-Britain" when it would have been more efficient to place greater trust in the hands of those who had already developed and refined successful technology.
Concerns over data protection and privacy forced an abandonment of the app, but not before £11.8m had been spent on it. Ultimately, the government could no longer shy away from usage of Apple and Google's system and hastily adopted it. Ministers have since confirmed that the app is "not a priority" and is unlikely to be ready until the winter. It makes one question whether the UK government should merely have authorised the use of a pre-existing system in March – when development began on NHS Test and Trace. Would this have saved money? Yes. Would this have saved lives? Probably, yes.
To conclude, in a world that faces political insecurity and threats of war on a daily basis, a desire to distance one's country is not an entirely bizarre mindset to hold. Becoming more self-sufficient is not a dishonest aspiration. However, attempting to separate from a globalised force like the EU during a global pandemic is a fruitless and dangerous exercise. Perhaps one of Britain's greatest exports put it best:
"I get by with a little help from my friends" – The Beatles
It would not have been embarrassing to accept aid from neighbours in an unparalleled international crisis – despite using the last four years trying to detach from these entities. Image cannot be placed above reality if a country is to progress. The reality was that the UK was in dire need of a metaphorical helping hand and it was so concerned about how this would look, that it retreated into the cocoon. The sooner the UK can move past this unstable chapter of constant yearning for independence, the better. For now, at least 41,500 deaths and counting.