His Royal Highness Prince Philip the Duke of Edinburgh. 1921 – 2021.
— 4 minute read — by Will Jones
As the UK's longest-serving royal consort, Prince Philip guided the monarchy through enormous social change, lending unwavering support to the Queen and steadfast passion to the people of Britain and the Commonwealth.
Born in Corfu to Greek royalty, Prince Philip's childhood foreshadowed the widely travelled, family-centric man he would come to be as he stood by the Queen's side throughout their 73-year marriage. His early family life was spent in a 'loving atmosphere', despite their banishment from Greece following a revolutionary coup d'état in 1922. Splitting their time between Italy and France, Philip's parents, Prince Andrew of Greece and Princess Alice of Battenberg, ultimately decided to settle the young royal with his Mountbatten relatives in England – a country that he would one day dedicate his life to.
After spending a brief time at prep school in Surrey, he was sent to Schule Schloss Salem in southern Germany. Run by Jewish educational pioneer, Kurt Hahn, the school was forced to move to Scotland as it fled Nazi persecution. An uncertain and volatile learning environment did not stunt Prince Philip's academic progress, though, and he excelled in the 'Spartan regime' of Hahn's institution. It was under this system, whereby emphasis was placed on self-reliance, that the young royal first debated a career in the military. Despite being separated from his parents, his adolescence had instilled him with a fierce sense of independence and strong-willed manner.
As expected, this passionate sense of self and duty translated into a glittering early Navy career. In his time at the Britannia Royal Naval College in Dartmouth, he escorted a young Princess Elizabeth and Princess Margaret whilst King George VI toured the college with their mother. The prince was said to have left a deep and lasting impression on a 13-year-old Elizabeth.
At the turn of the Second World War, Philip saw action in the Indian Ocean and the Mediterranean. Serving onboard the HMS Wallace, he became one of the youngest first lieutenants in the Royal Navy. In this period, he and Elizabeth continued to exchange letters, and he was invited to stay with the Royal Family on multiple occasions.
A year into peacetime, Prince Philip approached the King to ask for his daughter's hand in marriage. Their wedding was described by Winston Churchill as a 'flash of colour' in a bleak post-war period, and it saw the new royal bestowed with the title of His Royal Highness Prince Philip the Duke of Edinburgh, Earl of Merioneth and Baron Greenwich.
Two years later and the royal couple welcomed their first child, Prince Charles. He was joined by Princess Anne in 1950, Prince Andrew in 1960 and Prince Edward in 1964. However, the latter two hadn't arrived by the time their family situation was altered dramatically. As King George VI's health declined, Philip and Elizabeth filled in for the monarch on a tour of the Commonwealth. Whilst they were staying in Kenya, they were told privately that the King had passed away. Prince Philip's wife was now the Queen and it looked as though "half the world" had dropped on him.
Ascendency to the throne cemented a firm end to Philip's illustrious naval career. Desperate to pour his energies into meaningful change, the prince created the Duke of Edinburgh Award in 1956. It has gifted millions of teenagers the opportunity to pursue outdoor activities in an effort to promote cooperation and resourcefulness – attributes that he took from his military past and was keen to instil in the youth. The DofE Award also aimed to rekindle a widespread national passion for the environment.
This passion wholly translated into Philip's other ventures. He spoke openly about his love for the environment and the wildlife that inhabited it, becoming the very first president of the World Wide Fund for Nature. His conservation efforts served as another distraction from an increasingly difficult home life.
Prince Philip always placed considerable emphasis on the value of a lasting relationship, and was thus "greatly saddened" by the breakdown of his three eldest children's marriages. It's no secret that the duke struggled to understand, relate to and empathise with Prince Charles, who is said to have a 'retiring nature'. Philip – an individual with enormous strength of character – was discontented by his son's undemonstrative attitude and yearning for constant sympathy. In the breakdown of Charles' marriage to Lady Diana Spencer, Philip often took the side of Diana. The 'Dearest Pa' letters showed that Philip had been a source of great support and comfort to 'The People's Princess' – exacerbated by the warm and affectionate tones that Diana addressed him with.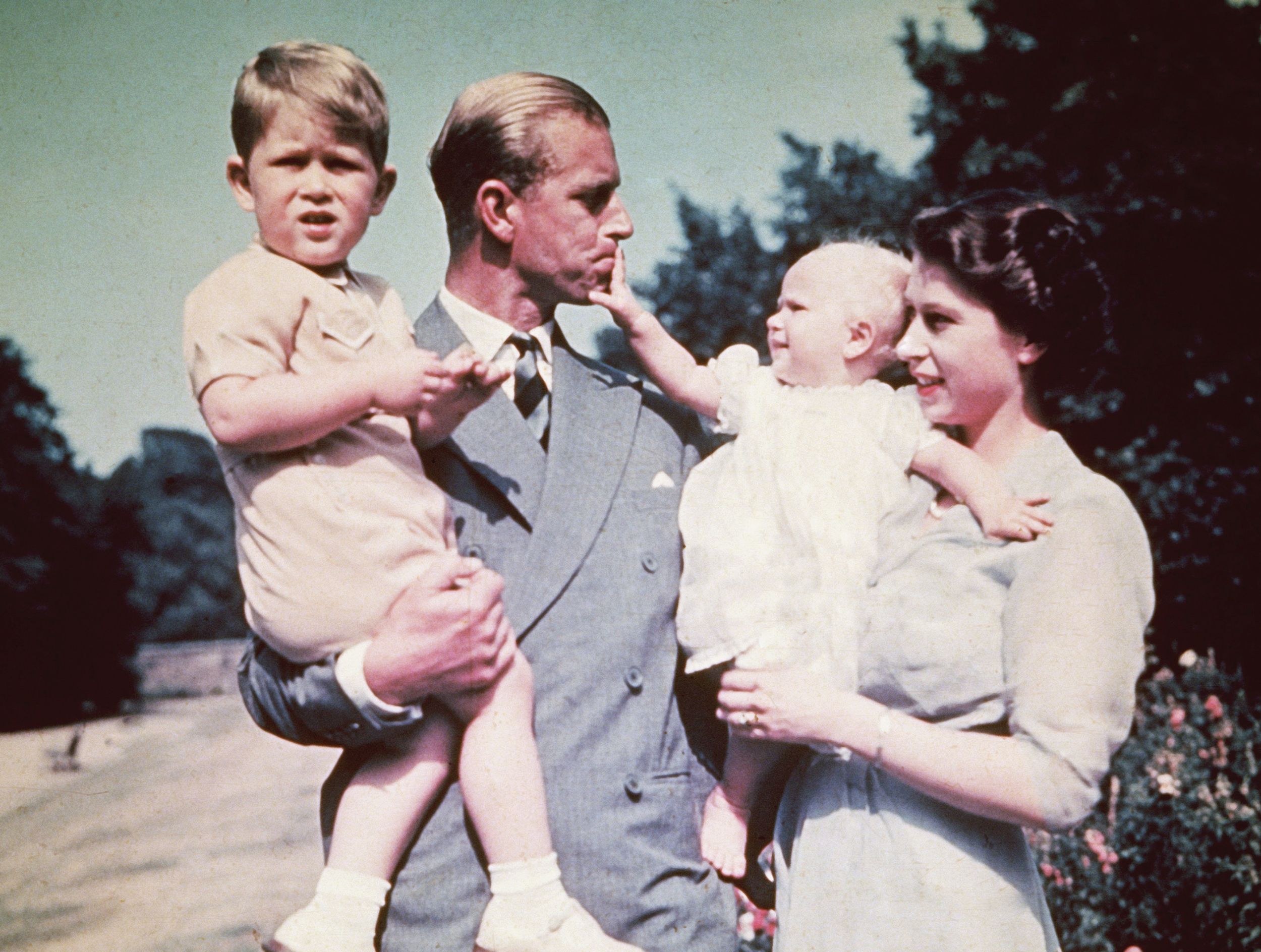 It was rare that this underlying warmth shone through. Philip was often criticised for his no-nonsense nature; his straightforward honesty was frequently interpreted as ignorant rudeness. This landed the duke in trouble on numerous occasions – especially during visits abroad. Some regarded these 'gaffes' as demonstrating his comedic misjudgement of situations – the duke is noted to have always wanted to put people at ease. However, it was hard for Philip to escape the notion that he had a tendency to be boorish.
The duke mellowed following the death of Diana in 1997, dutifully fulfilling the role of the Queen's companion. He sacrificed his vehement individualism to stand by the monarch's side. This is an attribute of the prince that often flew under the radar, and perhaps is more relevant than ever in the modern age; he is a symbol of a man who wasn't threatened by his wife's power and position, and did his best – from afar – to help her lead.
In 2017, the year he and the Queen celebrated their 70th wedding anniversary, the duke retired from public life. In true testament to his strength of character, declining health failed to stop him doing the things he enjoyed. His final years were spent in the family's various royal estates where he would continue to drive carriages and walk through the grounds.
The Duke of Edinburgh helped guide the monarchy through a time of unprecedented social change and his contribution to British life is indisputable. Whether in the military or by the Queen's side as her consort, his unwavering commitment to his country is one that will not be forgotten.
In tribute to her beloved husband, the Queen stated the following:
"He is someone who doesn't take easily to compliments, but he has quite simply been my strength and stay all these years. And I, and his whole family, and this and many other countries, owe him a debt greater than he would ever claim or we shall ever know."
His Royal Highness Prince Philip the Duke of Edinburgh. 1921-2021.