EURO 2020 with R3
Welcome to R3trospect's coverage of EURO 2020! Follow @r3trospectnews on Instagram and Twitter for the latest match previews, reviews, tactical breakdowns and hot takes.
Here, our six Group Corrrespondents discuss who they are backing this summer and offer their tournament predictions.
Shortcuts: Samuel Bailey, Ed Bazeley, Sam Feierabend, Alex Kurtis, Jake Mathieson, Sam Portillo.
Samuel Bailey
I will be looking forward to following Group A and thankfully keeping tabs on my team, Wales. So, hopefully refraining from any Welsh bias, I look forward to monitoring this group and laying out all the twists, turns and thrills that we are all expecting to see in this tournament.
Winners: Belgium
The embarrassment of EURO 2016 now in the past, and attacking options aplenty – surely, it is an inevitability that this Belgium team is destined for silverware. However, with an aged defence, will they be able to maintain a sturdy structure to reach the final?
Dark horses: Scotland
Having sat on the sidelines of the EUROs since 1996, the Scots will surely want to bring home some memories under the leadership of Andrew Robertson. With a squad including the likes of Kieran Tierney, Scott McTominay and Che Adams, Scotland look set to shock in this tournament.
Ones to watch
Gareth Bale
His return to North London has been dubbed by many as a "flop", with many believing the Welshman's best days are behind him. On the contrary, the Madrid man averaged more than a goal every other game, proving his class in the top flight again. In form such as this, Bale will be ready to turn back the clock to 2016.
Kai Havertz
A relatively fresh face in the German set up, Champions League winner "King Kai" looks to be a key figure to get the Germans back on track. With this now confirmed to be Joachim Low's last hoorah, Havertz will be looking to impress his fellow countrymen as well as his future boss, Hansi Flick.
Ciro Immobile
It's now or never for Italy's only real talisman. With Andrea Belotti considerably younger and hot on his tail, the Lazio frontman hopes to be the one to reignite the Italian presence on the international stage. Coming off the back of a league season with 20 goals and now serviced by Chiesa, Veratti and Insigne, the big man looks set to lead the line with great conviction.
Top scorer: Ciro Immobile
Wacky prediction: Wales to win
Since this is the only time I'm able to say it without being heavily censored: Wales to win is the hope for me. A stronger team than EURO 2016, youth bursting off the bench and the instincts of Bale and Ramsey sharper than ever, the Dragons will give their everything and hopefully come back with the trophy.
Sam Feierabend
I will be supporting England at the Euros, hoping to see the Three Lions roar their way to glory at Wembley, finally bringing football back to where it belongs. Being Cardiff-based, I will also be keeping an eye on Wales's progress throughout the tournament. I'll be keeping you updated on the events of the 'group of death'- Group F.
Winners: France
The world champions come into the tournament as favourites and with their squad depth it is easy to see why. Their group is by far the toughest but I expect them to progress and use that confidence to go all the way.
Dark horses: Denmark
The shock 1992 champions. Their group pits them against Belgium, Russia and debutants Finland. Even if they finish runner-up, they will play runner-up of group A in the last 16, providing a winnable route into at least the quarter-finals. As was proven with Wales in 2016, momentum can take you a long way.
Ones to watch:
Phil Foden
The England youngster has been in stunning form for Manchester City and has surely done enough to warrant a starting berth in an England team packed with talented wide-men. With 16 goals and 10 assists in 50 appearances this season, Foden has proven himself as one of the most talented young players in Europe. Now is his time to prove it at an international level.
Gianluigi Donnarumma
For the first time since EURO 96, Italy go into a major tournament without Gianluigi Buffon in their squad. Into the number one spot steps Gianluigi Donnarumma, still only 22, having just announced that he is leaving AC Milan this summer after playing 215 games for the club. Lots of Europe's top clubs are sniffing around him and this is Donnarumma's first opportunity to earn his stripes in an international tournament.
Aymeric Laporte
In what has been a frustrating season for club and country, Laporte decided to switch his nationality from France to Spain in time for the tournament. With no Sergio Ramos in the Spain squad, they need a commanding top-class centre back to fill his shoes and Laporte can fill this role perfectly.
Top scorer: Robert Lewandowski
A favourable group for Poland means that Europe's best out-and-out striker can run riot and continue his stunning form from the 2020/21 season where he scored 41 goals in 29 league appearances for Bayern Munich, breaking the Bundesliga record for most goals in a single season.
Wacky prediction: Spain to be eliminated at the group stage
Luis Enrique shocked many by only selecting 24 players in his squad, not 26 as UEFA have allowed. None of them are Real Madrid players, including captain Sergio Ramos, defensive lynchpin for the national team for the past decade, whose omission could be a real issue for Spain. There is no stand-out leader in the team, and a group that includes Poland, Sweden and Slovakia could prove difficult to navigate if they don't start well.
Jake Mathieson
I am delighted to be covering Group B in EURO 2020 which now surely guarantees a lack of goals between Belgium, Russia, Denmark and newcomers Finland. I'll be (painfully) supporting England this summer hoping that with some home advantage, Gareth Southgate and the boys will be able to bring football home.
Winners: Portugal
Portugal's vast experience from the likes of Pepe, Rui Patricio and Cristiano Ronaldo, combined with an improved and still youthful squad from their victory in EURO 2016 will see them take another triumph.
Dark horses: Denmark
With an open group and possible easier draw to the quarter-finals, Denmark could be an outside contender for the trophy. Led by talisman Christian Eriksen and captain Simon Kjaer, they were only knocked out of the 2018 World Cup by eventual finalists Croatia on penalties.
Ones to watch:
Memphis Depay
With a possible move to Barcelona on the cards Memphis will be looking to impress as he leads an exciting Dutch forward line, coming off the back of a season where he helped Olympique Lyonnais to a fourth-placed finish, contributing 22 goals and 12 assists.
Yusuf Yazici
Forming an excellent partnership with veteran striker and international compatriot Burak Yilmaz at Lille this season, 2020/21 has proved to be Yazici's breakout year. He scored 14 goals in all competitions, including 7 in the Europa league, making him the competition's joint-top scorer.
Ferran Torres
Not a huge amount was known about this young and exciting Spaniard when he arrived on English shores with a £20 million price tag last August. However, plenty took note after he netted hat-tricks in Spain's 6-0 win over Germany in November and more recently in a 4-3 victory over Newcastle for his club Manchester City in May.
Top scorer: Romelu Lukaku
The leading scorer for his country, Lukaku will be hoping on the fitness of Kevin De Bruyne and Eden Hazard to supply him chances in what looks – on paper – a favourable group. Coming off the back of a superb season for Inter Milan, he'll be hoping to continue his winning club form with his country this summer.
Wacky prediction: Hungary to draw all of their group games
By many people's admission the weakest outfit in the proverbial 'group of death', most will be expecting the Nemzeti Tizenegy to finish rock bottom in Group F. As they demonstrated in their 3-3 draw with group rivals Portugal in EURO 2016, though, they have a shock in them…
Sam Portillo
Hello, readers. I will be your Group E correspondent this summer, covering Poland, Sweden, Slovakia and Spain for the first week of the tournament. I'll also be keeping a keen eye on Group A, where my native Wales will be attempting to squeeze through to the knockout stage in their second ever European championships.
Winners: France
It's hard to find a team that looks more complete than Les Bleus this summer. They already looked the finished product in 2018; the return of Karim Benzema in attack (who is ageing like a fine French wine), and Mbappe being two years wiser will only improve them.
Dark horses: Italy
Italy have quietly assembled a very functional team built around the plucky midfield triumvirate of Jorginho, Verratti and Barrella. Heading into the tournament on a 26-game unbeaten run, if Immobile, Chiesa and Berardi can translate their stellar club form into goals for the Azzurri, they could go far.
Ones to watch:
Nicolo Barella
The dynamic Inter Milan midfielder should thrive playing alongside Jorginho and Verratti. If opposition teams attempt to press the latter two high up the pitch, it will be Barella who benefits from the space in behind. Having mastered Antonio Conte's high-energy style in Serie A, he may become a fan favourite this summer.
Youri Tielemans
While De Bruyne recovers from fractures in his face, and Hazard from a nightmarish season at Real Madrid, more creative burden might land on Leicester gem Youri Tielemans. He usually plays in a holding role next to Axel Witsel, but having contributed 10 goals in Leciester's Premier League campaign before hitting a wonderous goal in the FA Cup final, he has proven himself to be capable in the attacking department too.
Thiago Alcantara
Brazil-born midfielder Thiago is the closest thing Spain have to Xavi Hernandez in 2021. He will fulfil much the same role, setting the pace of possession, distributing the ball left, right, and forward when possible to his team mates in the final third – playing with a smile on his face and erect thumb on his hand.
Top scorer: Karim Benzema
Having scored 65 league goals in his last three seasons for Real Madrid, Benzema now has the chance to play seven games as the focal point of a star-studded French attack. Lethal on the counter-attack and adept at finding space in crowded boxes, Benzema's return to international football could be fun.
Wacky prediction: N'golo Kante to score an extra-time winner in the final
What could possibly make the world love the smiley-faced assassin even more? Imagine it's the 110th minute of the final… France recover the ball from a corner… Pogba launches the ball forward… Mbappe squares it… who's in the box? The only man with the energy to make a lungbusting run in the dying embers of the game: N'golo Kante.
Ed Bazeley
I'll be supporting England during this tournament. I believe more than ever that football could well be coming home, and that Southgate just might be the one. During the group stages I'll be reporting on Group D. I am very much looking forward to updating you on the meaty clash between home nations England and Scotland – please drink responsibly on that day!
Winner: England
En-ger-land! If Gareth's lads top the group and pip Portugal, France, or Germany (sorry, Hungary fans – I'm respectfully discounting your side) in the round of 16, then that probably makes the Three Lions favourites.
Dark horses: Poland
Anything is possible when you have a thoroughly oiled goal scoring machine up top. Namely Bayern Munich sensation Robert Lewandowski. Keep it tight at the back and give it to Lewy, boys!
Ones to watch
Kylian Mbappe
He's frighteningly quick and a fantastic finisher. Aged just 19 at the Russia World Cup, the PSG man (formerly of Monaco) led his side to glory. Being such a young talisman for the world champions evoked memories of the ethereal Pele. Now older and wiser, he's sure to be a hit on the world stage once more.
Harry Kane
The Spurs (perhaps not for long) man has the deadly eye for goal which made him a World Cup golden boot winner three years ago. On top of that, he now has the ability to drop deep and bag an equally jaw-dropping number of assists. If England are to be successful, this guy will hold the key.
Ruben Dias
Having won the Euros as dark horses in 2016, the Portuguese are a much more fancied side this time out. The Football Writer's Association Premier League Player of the Year is likely to be a massive cog in their potentially tournament winning machine.
Top scorer: Harry Kane
The aforementioned Harry Kane – give him the ball and he will score.
Wacky prediction
Gareth Southgate will refuse to pick any right backs until Twitter trolls refrain from accusing him of selecting too many. As a result, The Sun will accuse him of being left (back) leaning!
Alex Kurtis
Throughout the Euros I will be covering Group C, a group I feel has the potential to be one of the most exciting in the competition. Despite a likely cakewalk for the Dutch, the group also possesses a strong disciplined Ukraine side, determined and troublesome newcomers North Macedonia and a star-studded Austrian team looking to avenge a shocking Euro 2016.
Winners: France
Painfully I now have to segue into explaining why France will win the Euros. The quality and depth of the team is unparalleled across the competition. Their superstars include Ballon d'Or frontrunner N'Golo Kante and somehow-still-only-22 Kylian Mbappe; the return of Karim Benzema to the squad only seals what feels like an inevitability for me.
Dark horses: Ukraine
Poland would be my consideration for the competition's dark horse, although I'm also not sure a squad possessing the world's greatest striker Robert Lewandowski could really be in that conversation. On the other hand Ukraine could present a real problem for the major competitors as they impressively topped a tough qualifying group which included teams like Portugal and Serbia.
Ones to watch:
Phil Foden
After a stellar season at Manchester City, Phil Foden may be the spark for an English midfield that is too often described as dull and prosaic. If England truly want to bring football home, it will be highly contingent on maximising the abilities of their young midfielders, Foden most notably.
Thomas Muller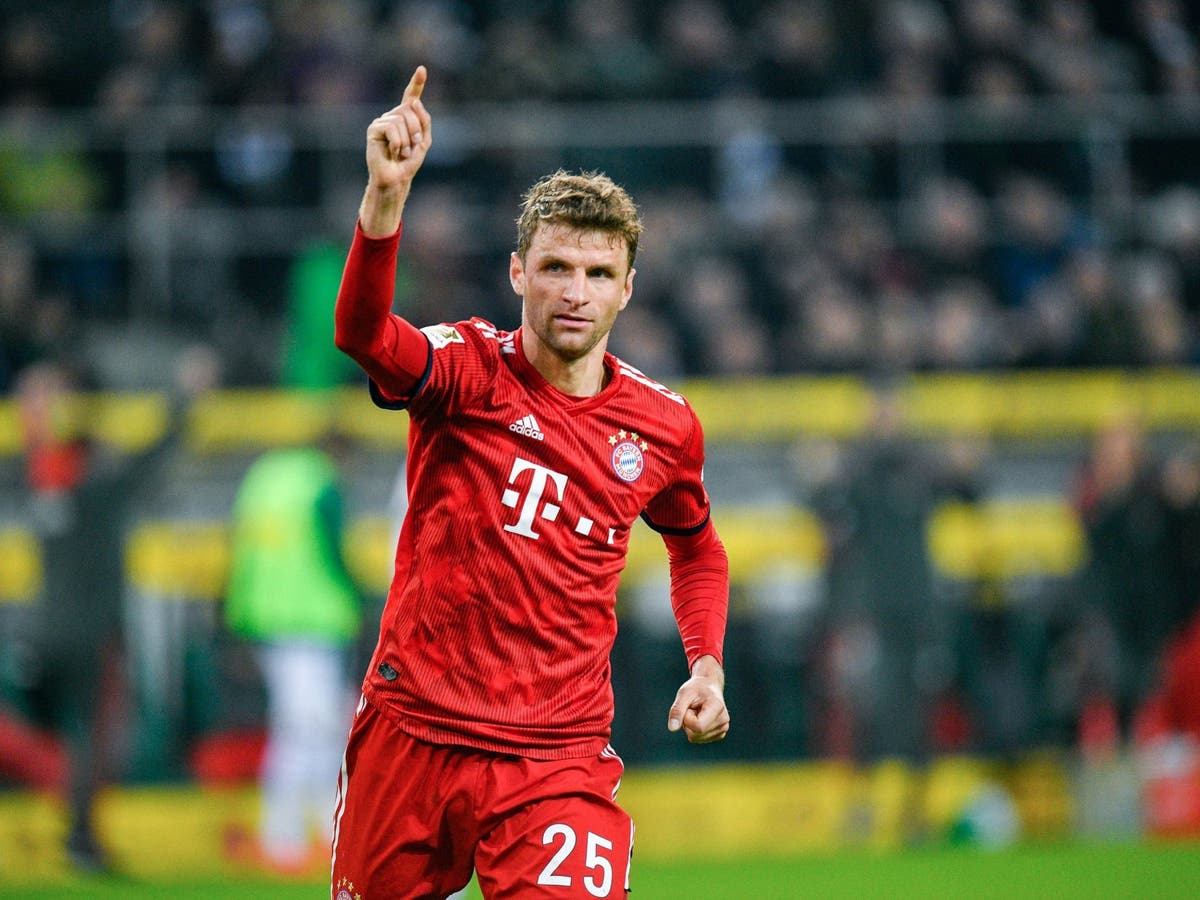 Germany will certainly feel they have something to prove at the Euros this year. Being drawn into the group of death, they already face an uphill battle just to make it to the knockout stages. Recalling Thomas Müller to this squad gives them an incredibly experienced leader in the middle of the field; observing his impact on a fresher, younger German squad will make him a definite player to watch.
Robert Lewandowski
Robert Lewandowski perpetually appears to be in the form of his life. Poland should progress from the group stages but selecting them as the dark horse to go far in the Euros is entirely dependent on Lewandowski displaying the same dominance that has made him one of the Bundesliga's greatest ever strikers. All eyes should be on him to be the ultimate offensive weapon in the competition.
Top scorer: Antoine Griezmann
After winning the Premier League Golden Boot, Harry Kane is an obvious and likely choice for the Euros' top goal scorer. Not to be underestimated though is Antoine Griezmann, who consistently performs for the French national team and will likely put on a show to establish himself as France's number one option in a vast garrison of attacking juggernauts.
Wacky prediction: North Macedonia will progress to the knockout stages
As a team competing in their first ever major international competition they have absolutely nothing to lose. They have already proven themselves a nuisance against the big boys, handing Germany one of their only ever World Cup qualifier defeats. Despite starting a striker older than the country itself, they show great tenacity and discipline that has the potential to upset at this year's Euros.
Our Group Correspondents think that France are the most likely winners of the tournament. Denmark are the team to watch, while Phil Foden, Gianluigi Donnarumma and Ferran Torres could also have a breakout summer. Our Writers are split on who will win the Golden Boot, or what surprises will come our way. Some things are certain, though: there will be goals, thrills, upsets and one month of exhilirating games, and R3trospect will be following every step of the way.
Thank you for reading the inaugural piece in our EURO 2020 coverage. Follow @r3trospectnews on Instagram and Twitter for updates, or check our Sport page for the latest articles.